Lionel Messi Football Boots 2022-23: adidas X Speedportal.1
Lionel Messi plays as Forward for Paris Saint-Germain in Ligue 1. Lionel Messi wears adidas X Speedportal.1 soccer cleats in 2022-2023.
Buy Lionel Messi's boots - adidas X
Other boots worn in the 2022-2023 season

Lionel Messi plays for FC Barcelona and is the face of Adidas football and the Adidas Adizero F50 boot line, which was introduced in 2004. Even though it's not very well-known, Lionel Messi made his first team debut with a soccer cleat not made by Adidas.
Lionel Messi Football Boots History
At the age of 14, Lionel Messi signed a contract with the US-giant Nike, who have realised the potential of the young Argentinian. Lionel Messi made his team debut during the 2004-2005 season against city rivals Espanyol, wearing the Nike Air Zoom T90 III Football Boots. In this period, Lionel Messi switched between the three Nike silos which Nike offered back in 2005: Nike Air Legend, Nike Mercurial and Nike T90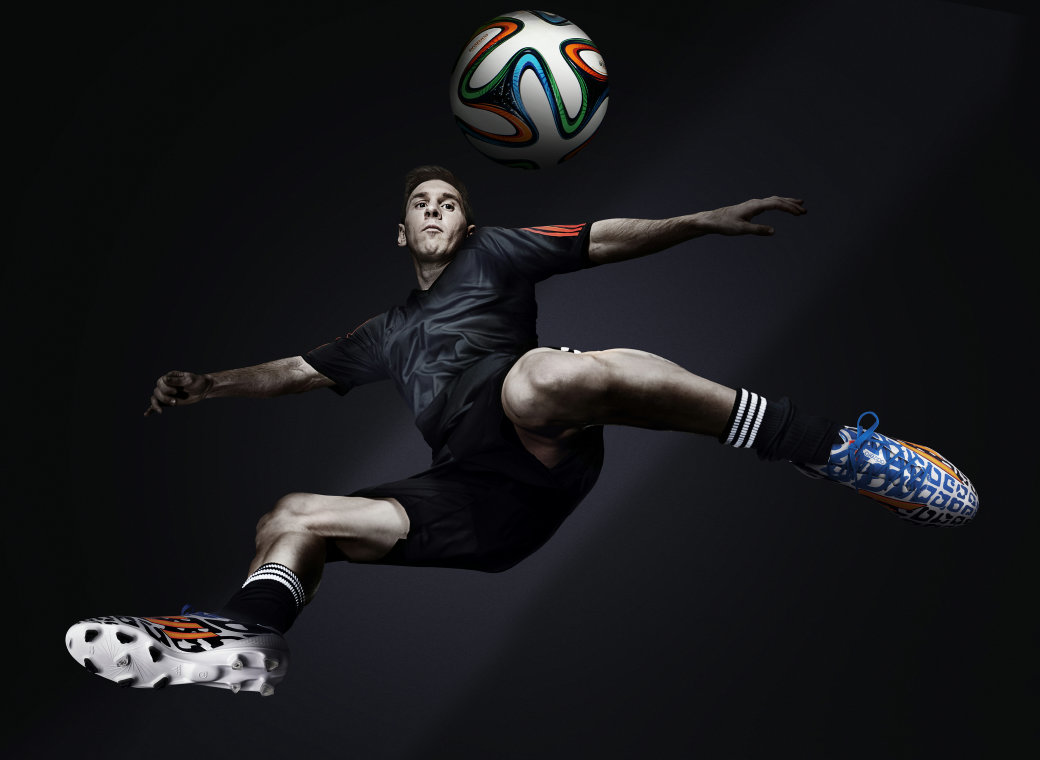 As Lionel Messi showed his class in his first matches, Adidas offered a five-years contract to supply the Lionel Messi Football Boots worth £400,000 annually. In February 2006, Lionel Messi signed the contract with the three stripes brand who could outbid Nike. Messi joined the brand and started to wear the Adidas F50 boot line, which he should keep until today.
Lionel Messi Football Shoes chronologically: Adidas +f50.6 tunit, Adidas +f50.7, Adidas +f50.8, Adidas +f50.9 and Adidas +f50i
The likely most famous Adidas Adizero Lionel Messi Football Boot is the blue +f50i 2009 Champions League final boot, when he scored an impressive header goal, lost his right shoe and showed it celebrating his goal.
Adidas Lionel Messi FIFA Ballon d 'Or Boots
If we think about some famous Adidas Lionel Messi Soccer boots, the special FIFA Ballon d'Or Lionel Messi Soccer cleats come to mind. To celebrate the FIFA Ballon d 'Or triumph, Adidas has released some special Lionel Messi Soccer Shoes.
After his first Ballon d 'Or victory in 2009 Adidas unveiled two special Lionel Messi Football Shoe exclusive colorways in September 2009 and December 2009, after his first exclusive+f50.9 silver soccer cleat colorway.
In 2011 and 2012 Adidas released two golden Lionel Messi Ballon d 'Or Football Boots, while the color gold got more dominant. Unlike the previous Messi Ballon d 'Or Soccer Cleats, the 2011 special boot came with the Messi logo, the FIFA Ballon d'Or lettering and the years he won the individual player award.
In January 2013, Adidas unveiled a black / gold Messi Football Shoe, which featured a special Argentinian inspired sun design.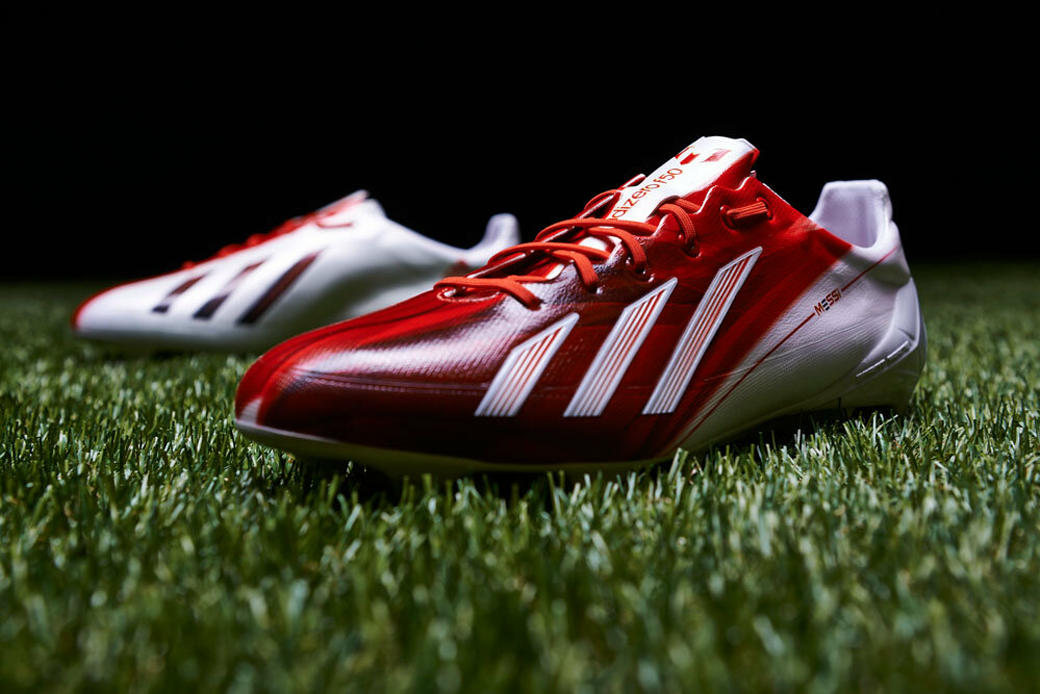 Adidas Lionel Messi Signature Boot
In early 2013, Adidas unveiled the first Lionel Messi Signature Football Boot. The special Lionel Messi Soccer Cleat featured the main colors white / red with a unique design for the Argentinian superstar. The second Adidas Messi cleat was the purple Adidas 'The Enlightened' Boot.
In 2014 Adidas unveiled a colorful Adidas Adizero Messi Cleat as well as a special 2014 World Cup Messi Boot, making Lionel Messi the only Adidas player to wear his own signature boot.
adidas X Speedportal.1 - Fact Sheet
| | |
| --- | --- |
| Name | X Speedportal.1 |
| Brand | adidas |
| Pack | Heatspawn |
| Colorway | Solar Gold / Core Black / Team Solar Orange |
| Type | Speed |
| Material | Speedskin |
| Position | Attack |
| Top players | |
Lionel Messi
| | |
| --- | --- |
| Nationality | Argentina |
| Team | Paris Saint-Germain |
| Shirt number | 30 |
| Age | 35 (June 24 1987) |
| Height | 170cm |
| Weight | 67kg |
| Position | Right Winger |
| Market value | €45 million |
Paris Saint-Germain Squad